Lawn Mowing and Maintenance
Providing Our Professional Services in Waukesha and Jefferson Counties
---
Professional Lawn Mowing and Maintenance Services in Wisconsin
Our main goal here at Davies Lawn Service is to keep your lawn healthy and allowing you to feel good about your lawn without having to worry about it. We have the experience and the proper equipment to allow us to accomplish this without a hitch so you can simply enjoy the beautiful lawn that we offer you.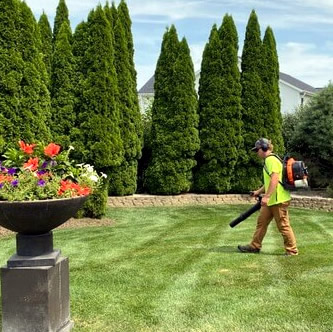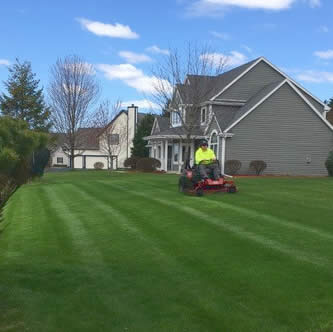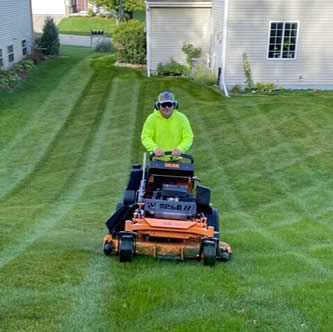 The best way to accomplish the very best results is to schedule a routine maintenance plan for the spring, summer, and fall months. This will include mowing, edging, blowing away debris, and removing it to ensure your lawn is always neat, clean, disease free, and pest free.
What sets us apart from the rest is our close attention to detail, and making sure that your lawn is looking clean and neat after each appointment. Keeping our equipment maintained is a big part of consistency, and keeping our blades sharp will always ensure a clean cut that will never damage your green turf.
---
We will make all of the hassles and headaches of proper lawn maintenance disappear. We will always work with your needs and budget to create a hassle free experience every time. We like to keep things simple and leave the guess work out of it.
Allow our professionals to provide you with the type of lawn that you see in movies and magazines, while never giving it a second thought. Contact us today to discuss what we can do for you.